Craig Conover Talks Filming "Wildest" Season of Southern Charm With Paige DeSorbo

Southern Charm fans should prepare for a whole lot of drama down yonder.
As castmember Craig Conover exclusively told E! News, the Bravo show's upcoming eighth season "will be one of the wildest ones we've ever had."
"I mean, this is about as OG as Southern Charm [can] get," he added. "Like, there's stuff that viewers are gonna see, you're just not gonna believe it. It's crazy."
Reiterating that Southern Charm is back to "its roots" this time around, Craig said both he and his co-star Shep Rose should be particularly entertaining to watch, though viewers can also expect to see "some serious stuff develop."
Added the Sewing Down South owner, "There's just a ton of layers this year."
The specifics are still under wraps, but the new season sounds like it'll be well worth the wait—especially since Craig revealed that a particular Northerner will be making several appearances: his girlfriend Paige DeSorbo.

Ranking All of the Summer House Couples
The Summer House star is on the show "a decent amount," Craig said, adding, "She has a few integral moments…it's going to be fun."
This won't be the couple's first time sharing the small screen, though. They both starred on Bravo's Winter House, and while they weren't romantic at the time, their relationship started to later develop while Summer House was filming last year. That season of the show is currently playing out week to week, and while Craig admitted that the first few episodes—which saw Paige confront him over rumors involving Kristin Cavallari—were a bit of a "roller coaster," he thinks that they're due for "some really happy, cute stuff on Summer House now coming up."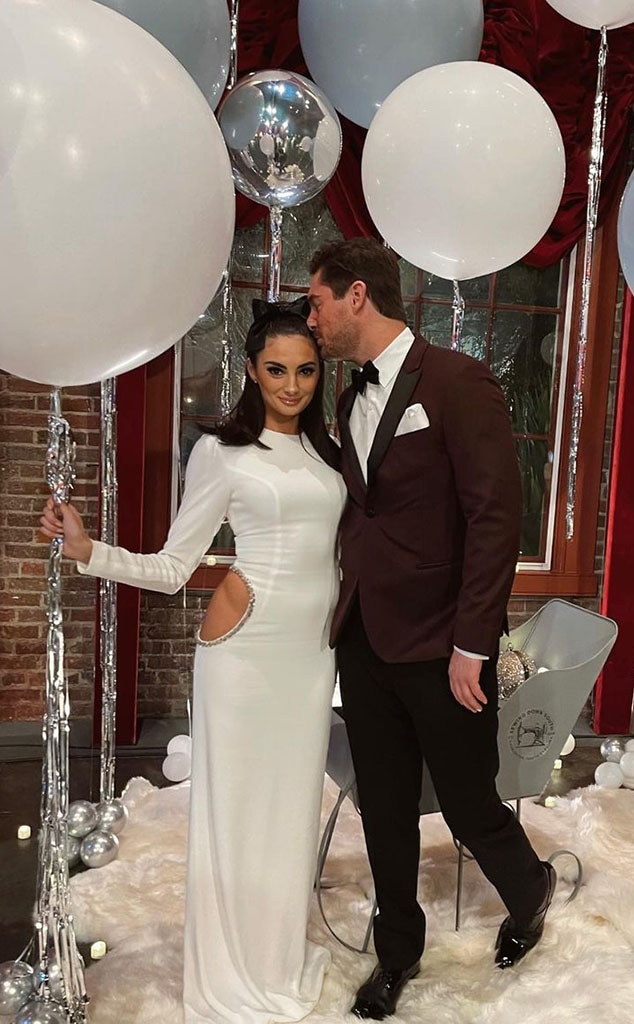 Instagram
By the time Summer House rolled into filming for Southern Charm, Craig said he and Paige were fully dating, meaning that there are even more "sweet and happy" moments to come.
"Paige did great," he said, especially considering Southern Charm requires "a different type of filming."
"It was neat for her to come and see why Austen [Kroll] and I are as crazy as we are when we film other shows," Craig added. "And she was like, 'Yeah, this shows wild.' And so it was neat having her in Charleston for it."
Regardless of how wild Southern Charm's eighth season gets, there's no guarantee that Craig will watch it back. He told E! News that he stopped tuning in nearly five years ago for the sake of his mental health. "It's just easier for me to not rehash stuff and just keep moving forward," he said. "It might not make any sense but I know that Austen doesn't watch now too and he's a lot happier."

A Comprehensive Summer House, Southern Charm & Kristin Cavallari Crossover Timeline
"For me," Craig continued, "I'm just happier living it and seeing people on the street and talking."
Coming to terms with this was what actually led to the creation of his new memoir, PILLOW TALK: What's Wrong With My Sewing? "We only film for a couple of months a year," the author said of Southern Charm, "and we love everything about the show, but I started to notice early on that when I was out and meeting people in person that we had a lot to talk about, and I feel like I really connect to people, almost even better in person than I did with just them watching me on that show. And so this is kind of my way of becoming more intimate with viewers and people that are curious about my story."